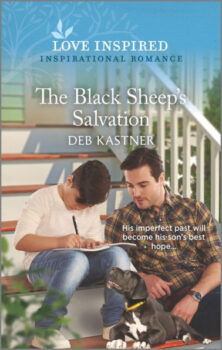 Rocky Mountain Family #1
July 1, 2020
Harlequin (Love Inspired)
Available in: Paperback, e-Book
The Black Sheep's Salvation
His imperfect past will become his son's best hope…
Can a single dad earn a second chance
with the woman whose heart he broke?
A fresh start for Logan Maddox and his son, who has autism, means returning home and getting little Judah into the educational program that best serves his needs. The problem? Molly Winslow—the woman he left behind years ago—is the teacher. As Judah pulls them together, can Logan convince Molly that this black sheep deserves one more chance at love?
NOTE: Mass market paperback edition published June 16, 2020.